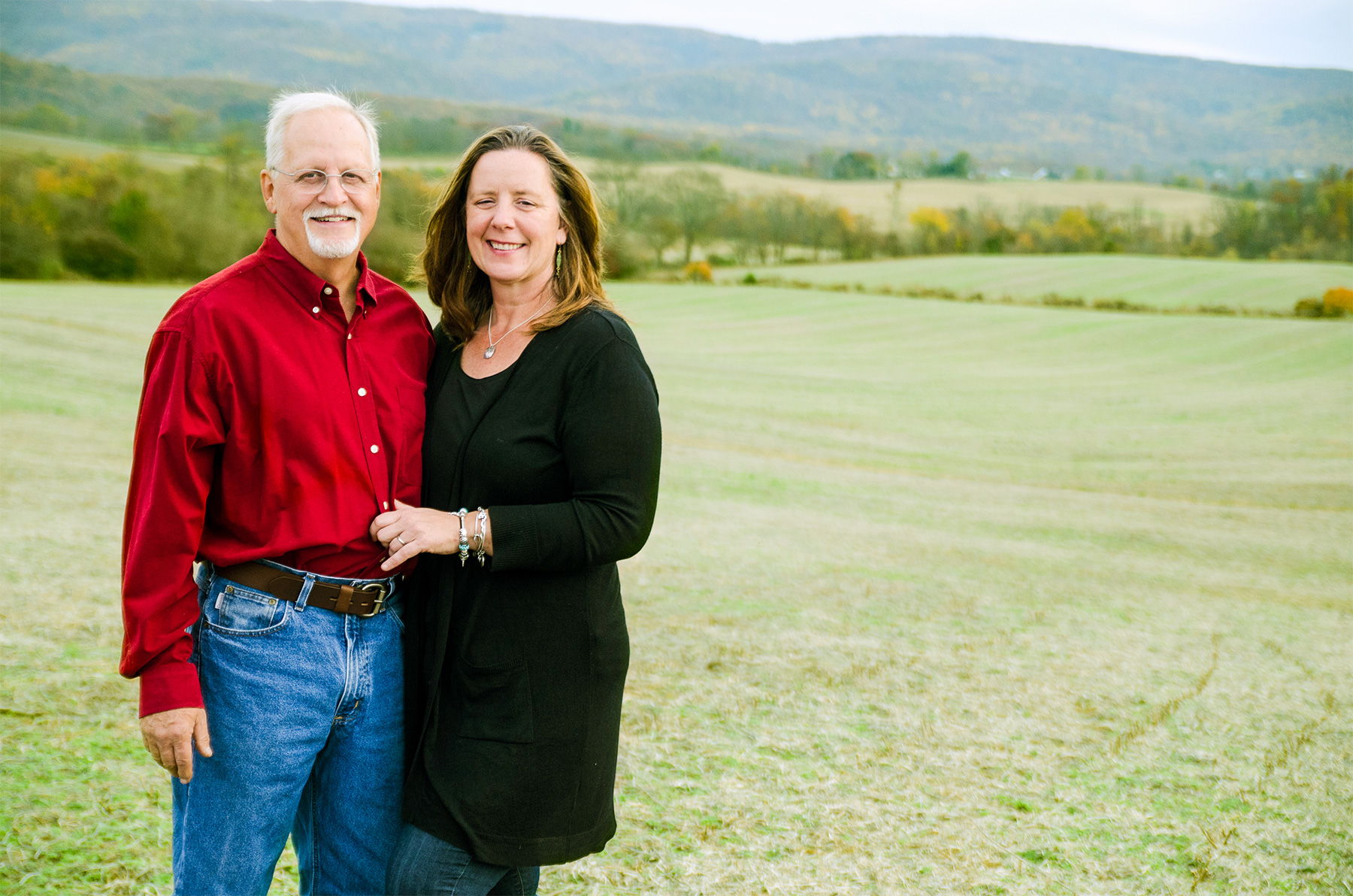 Family is everything.
Oak Hart Farm is a family owned and operated farm located at the foothills of the Blue Ridge Mountains in the beautiful Shenandoah Valley. We would like our impact on the land to be such that future generations will be able to enjoy the beauty of the land, streams, and wildlife as we have.
Rufus and Barbara Rinker brought their family of six children to Clarke County in 1972 for a more wholesome life. Their youngest daughter Shawna, and her husband Woody founded Oak Hart Farm in 2007 to create a more sustainable life with their children and grandchildren. Together they are excited to offer healthy food that is carefully grown and harvested with love.
Shawna has lived on the farm her entire life and is beyond blessed to be able to share with her family her love of the farm and growing things. Her father Rufus has instilled his love for growing things in his youngest daughter and can be seen still supervising daily operations. Shawna's mother Barbara was integral in Shawna's love for food preservation, and having a taste of summer all winter long in the family pantry. Woody is the love of her life, and has always wanted to be a farmer, so this perfect blend of love has become Oak Hart Farm.
Shawna and Woody take great pride in sharing their love of farming with their three children, their spouses, and their 4 grandchildren. There are many other friends and family members involved in sustaining our operations, and we are humbled daily in our adventure of offering organically grown produce and educational opportunities here on the farm!